Belgravia School

Welcome to Belgravia School part of Calthorpe Academy
It is my pleasure to welcome you to Belgravia School part of Calthorpe Academy. We are based in Belgravia Close in the centre of Birmingham. It is an honour and a privilege to be the Head of Centre of such a wonderful provision for our primary ASC learners. We hope this page is an informative insight into our site.
Belgravia School caters for 40 autistic learners, structured into five classes. These classes consist of learners in Reception (EYFS), Key Stage One and Key Stage Two. Classes are organised according to age groups and taking into account individual learner needs.
We have a highly-skilled, enthusiastic and committed team of staff who work with the learners to promote independence, communication skills, ready-to-learn behaviours and social skills. They are passionate about helping our learners make progress and to reach their very best.
All staff are trained in implementing a range of communication strategies such as Picture Exchange Communication System (PECS), Makaton, and Intensive Interaction in order to develop pupils' language and communication skills.
Consistent with our Mission Statement, we aspire for our learners to learn "the skills they need for the life they want" in line with their Educational, Health & Care Plans, dreams and aspirations.
Belgravia is modified to specifically cater to the needs of EYFS and primary-age profoundly autistic learners. Each of the five classrooms benefits from direct access into the outdoor learning and play environment. This contains developmentally appropriate specialist play equipment that supports the physical and sensory needs of our learners, promoting wellbeing. In addition, there are learning zones attached to each classroom, a physical/sensory space and a food preparation teaching space.
Learners at the Belgravia school site follow our Foundations for Life Curriculum pathway. Our Foundations for Life curriculum aims to teach learners the skills needed for the life they want, preparing learners for their future by equipping them with essential life skills such as communication, emotional regulation and daily living skills. The curriculum teaches a core set of skills and knowledge through 6 strands of learning. We use a range of evidence-informed strategies to teach and ensure skills and knowledge are generalised in a range of environments and contexts and are maintained over time. Teaching independence is key for our learners.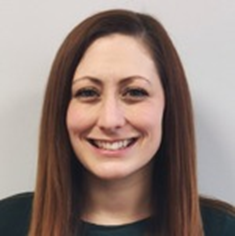 Laura Lee
Head of Centre
Belgravia School
Belgravia Close
Birmingham
B5 7LP