The Sword in the Stone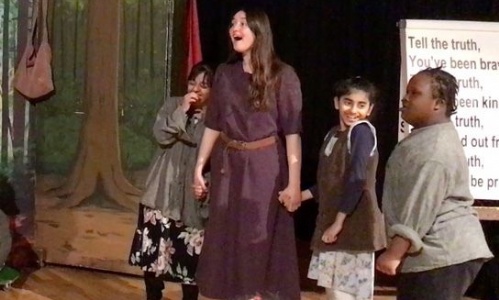 Learners from within our Learning for Life pathway showed great enjoyment in watching and taking part in a stage show of 'The Sword in the Stone' hosted by Image Musical Theatre within our Dance Drama studio. All children were able to sing along to practised songs and some learners were able to say lines as part of the production itself.
Role play and active involvement / acting out in stories such as this, further promote the love of reading for our learners and provides experiences that can be reflected upon in future Literacy sessions.