Student Council Nominations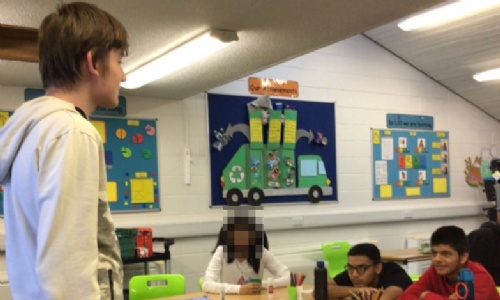 Student Council Nominations have been taking place this week in our Learning for Life Pathway!
Our Student Council plays a crucial role at Calthorpe Academy as they along with adults who support learners from our Engagement and Foundations for Life Pathways help all learners' access and learn about their children's rights. Their role is to help to represent the views of our learners and have an active role in making decisions about school life that affects them and implementing their ideas.
The learners have been nominating themselves or their friends based on who they think can fulfil the role of a Student Councillor.
Lara Class Teacher L10:
"In L10 learners discussed the qualities needed to be a suitable candidate. 5 learners put themselves forward and chose to come up to the front of the class and do a speech about why they should be nominated.
Everyone clapped after each speech and then received a voting paper to write down their preferred candidate. After the initial vote, we had a three-way tie between Conor, Daniel and Yasin. We then went to staff votes and the final scores were Conor - 4, Daniel S - 3 and Yasin - 3.
All would still like to be considered for being on the student council but within the class, Conor won the overall vote."
Student Council Elections shall be taking place next week when students in all classes shall be able to vote for those nominated, so they can decide who they would like as their student councillors.