Birmingham City Council SEND Art Competition Winners!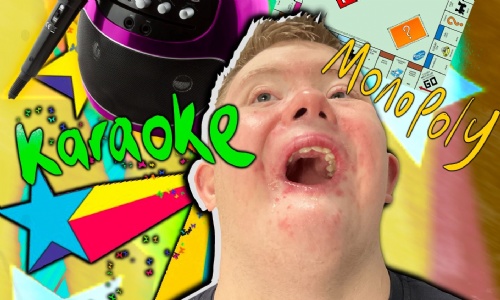 During the Autumn Term, some of our learner's artwork was entered into the SEND Art Competition held by Birmingham City Councils SEND, Well-being and Inclusion Department, and they have achieved great success
All SEN schools throughout the city were invited to participate in the competition to design artwork showcasing who they are, their families and friends or their favourite games. The learners sketched or collaged all entries, and then digitally enhanced them.
Calthorpe Academy is pleased to announce that several winners won first prize/runner-up in the categories. They are as follows;
8-13 years category:
Jeremiah was a winner and won a £15 voucher
Abdurrahmaan was a runner-up and won a £10 voucher

14+ years category:
Jonathan and Sam were winners and won a £15 voucher each
Henna and Zahra were runners-up and won a £10 voucher each.
All Students who entered their work will receive £5 vouchers too! Thanks to the following for entering:
Angel, Babacar, Bibi, Connor, Faheem, Hakeem, Isatou, Ismail, Matthew, Mohamad. Ar, Mohammed Ad, Mohammed Ab, Muqadas, Nicholas, Nida, Sam, Zohaib, Abdur, Corey, Haru, Hariba, Jeremiah, Kyra, Mafuzah, Mohammed, Oliver, Sammi and Yahya.
We are extremely proud of all the entries!
A huge thanks to all who made great efforts in creating a visual celebration of what makes them the young people they are today!